AMERICA'S CHOICE, RESIDENTIAL ROOFING SOLUTIONS
GREAT FALLS ROOFING CONTRACTORS SALUTE OUR VETERANS
Local Roofing Contractors
REMODELING AND STORM RESTORATION What are clients are saying about America's Choice
A bigger and brighter future for our troops when they are away from home. America's Choice knows that home repairs are often overlooked when a family member is deployed. That's why Owens Corning and America's Choice are working with Habitat For Humanity to offer new residential roofing solutions to service men and women in need.
MORE ABOUT ASPHALT SHINGLE ROOF REPLACEMENT.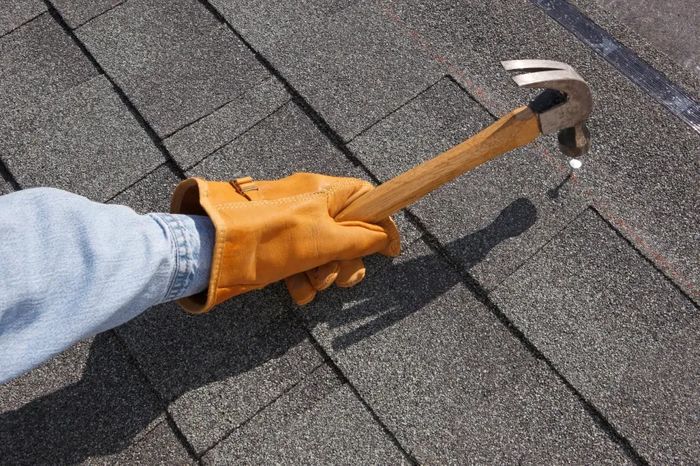 More About Residential Roofing Solutions
Your most common types of roofing:
Nailing down the right roof for you and your home can be task, to say the least. There are so many choices of roofing material, types of roofing, styles, ect.
Asphalt shingles:
If you normally start shopping for a major investment online, you may gather a review or two from Angie's List or Home Advisor. Home Advisor suggests that asphalt shingles may be the most popular for roof replacements because they tend to be the least expensive type of residential roofing material.
Going back in time, roofing contractors would put down a layer of something, sometimes paper, sometimes a fabric. Then they would cover it in asphalt, put down another layer or two, cover with asphalt than apply a coating, usually gravel. Now days, it is basically the same idea with an asphalt shingle roofing material. Asphalt is your sealer; it increases the strength of the shingle, while providing a water proofer. Asphalt shingles comes in all different weights and have varying standards for wind resistance, fire resistance, and a variety of other factors.
Your asphalt shingle warranties vary in most of the same way, depending on the manufacture, the climate in which the shingle is to be installed, and the slope of the existing roof. Most asphalt shingle companies offer limited warranties with some pro-rating over the life of the warranty.
Asphalt roofing shingles have come along way over years. The traditional, linear style of 3-Tab Shingles have for all intents and purposes come and gone. They have been slowly disappearing for years, and have been replaced with an architectural, or dimensional style of roofing material.
Architectural or dimensional styles of roofing solutions or systems can mimic the look of other types of roofing materials such as cedar shakes or natural slate tiles.
One of the most beneficial improvements in the asphalt shingle world is that most are available with an Energy Star Rating. Energy Star rated shingles are based on the same idea as Energy Star rated appliances. Just like your appliances are more energy efficient, your Energy Star Rated Shingles will make your home more energy efficient and ultimately more comfortable to live in.
The Energy Star rating is due to the granules that make up the top coating of the shingles. These granules were originally manufactured by the 3M Corporation, and today 3M is still the leader in these granules that reflect the suns UV rays. Keeping your attic cooler in the warmer months, and they prohibit fading and color change during the life of the shingle. Of course, actual savings will vary based on your geographic location.
Other improvements to the actual roof installation process have added options in the roofing solutions markets. Some of those improvements include adding a fabric reinforcement to the nailing strip on the asphalt shingle, and increasing the wind resistance. A strong gust of wind can cause shingles to blow off of the decking. Roof leaks tend to start in this manner, a shingle blows off the roof exposing the decking to the environment. Many roofing companies have added an extra layer of sealant to the asphalt shingle.
America's Choice has been proudly serving the Great Falls area with roof repair and replacement roof services since 1994. We are locally owned and operated and are a leading roofing contractor in Great Falls, offering all types of asphalt shingle roofing, standing seam metal roofing, and other roofing solutions.
Emergency Roof Repair or Replacement
If you are concerned about the condition of your roofing and siding after a weather event we are you go to local roofing contractors for emergency roof repair or roof replacement. We're here to help you secure your home or business and get you back to whole. Serving Bozeman, Great Falls, and surrounding areas.
Call us today!