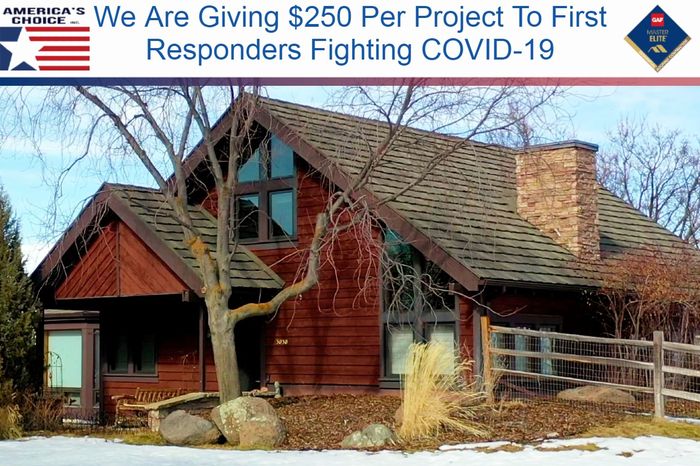 Doing What We Can To Support The Community
People all across the world have been and are being affected by the spread of the COVID-19 virus. First responders are daily heroes, saving lives and helping those in need of health assistance.
America's Choice does not take the chance to support our community and especially our first responders lightly.
We will be donating $250 per project to First Responders in Montana to aid in the fight against COVID-19. We will continue to do so until the virus is put to an end by our brave health professionals.
America's Choice offers its full support to all of those affected by the virus and is committed to getting through this time together as one.
America's Choice COVID-19 Support