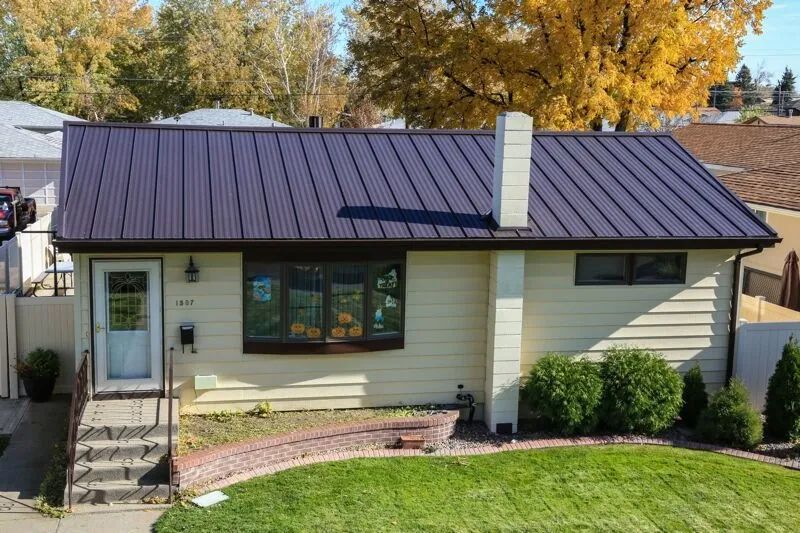 Standing Seam Metal Roofing Systems
Standing Seam metal roofing is becoming more and more popular in today's roofing market. What was once only considered for very cool, very expensive architect-driven structures is now being considered for all residential and commercial roofing solutions, and especially when it comes to Farm and Ranch applications.
Standing Seam or Mechanical Lock metal roofing is known for the seam that rises above the level of roofing itself. Continuous panels run from the ridge of the roof all the way down to the eaves. Making standing seam a water tight, and wind proof roofing solution for residential and commercial properties. Also if your metal buildings have damaged sidings, standing seam can be a perfect option.
The only known disadvantage is: Fewer Roofers.
Most roofing contractors can find their way around an asphalt shingle installation and the cost of supporting equipment is very low. I remember roofing with asphalt with nothing but a ladder, hammer, tin snips and chalk line. Standing seam metal roofing requires more of an investment. Often times our trailer with the rolling machine can be brought out right to your property. But most roofers are not willing to make this investment into their roofing company so, the only disadvantage is fewer and fewer roofers doing quality metal roofing installs. Call now, we can bring our showroom to you.